IMPACT - John's solo exhibition at the Lightouse, Poole. UK in September 2019

Exhibition during Les Chemins en Couleurs in the gallery in Malicorne sur Sarthe in October 2019
www.instagram.com/john_sargeaunt
I started drawing and painting at an early age encouraged by my grandmother who was a painter of horses at the end of the 19th century in Ireland. In the 1960s, when training to be a teacher at Roehampton, I chose Art as my main subject and was very influenced by my tutors, painter Charles Howard and printmaker Anthony Dyson. This was a key time when modernism was coming under pressure from movements such as Pop Art .
Although painting was my main medium I was also starting to experiment with printmaking, particularly silkscreen. While teaching in the 1970s I continued to both paint and print using abstract and representational styles based on scenes expressing my interest in surfaces and change. During this period I widened my experience on a part time printing course at the Southampton Art College where I produced both etchings and lithographs. This very creative period culminated in 1978 when I had a solo exhibition in Southampton University Gallery.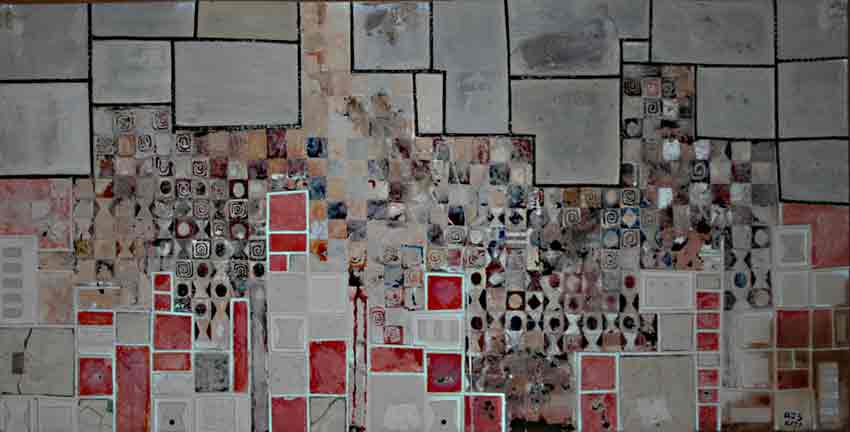 On the Margin - Large Painted Relief 1977
See below for more painted reliefs from this period
For the remainder of the 20th century I was passionately involved with sail boat racing and running my own business in the boating industry, both of which left little time for either painting or printing. However in 2000 I felt the need to pick up the threads again and, although travelling extensively for work, I started to study History of Art with the OU. This period of study was rewarded with an Honours (Open) degree but more importantly it gave me an extensive knowledge of visual image making through the ages. In 2002 I started a part time printing course at the Bournemouth Arts Institute where my tutor, Jan Bullas, encouraged me to return to image making with etching and collography. Just after starting this course I joined Poole Printmakers and have found the organisation has been an important influence on my regenerated creative output.
I have regularily exhibited prints in exhibitions orgainsed by Poole Printmakers in Wessex and during the last few years I have had several solo exhibitions of my work in different galleries in the south of Englnad
2014 - Forest Arts Centre Gallery, New Milton, Hampshire
2016 - Red House Museum Gallery, Christchuch, Dorset
2017 - Southmapton City Foyer Gallery, Southampton
2019 Lighthouse Poole's Centre for the Arts
I now have a new gallery space in Malicorne sur Sarthe, France which is used for temporary exhibitions such as the Chemin en Couleur open studio weekend
Also during the last few yeas I have run courses for those who want to develop their skills and technique with silkscreen printing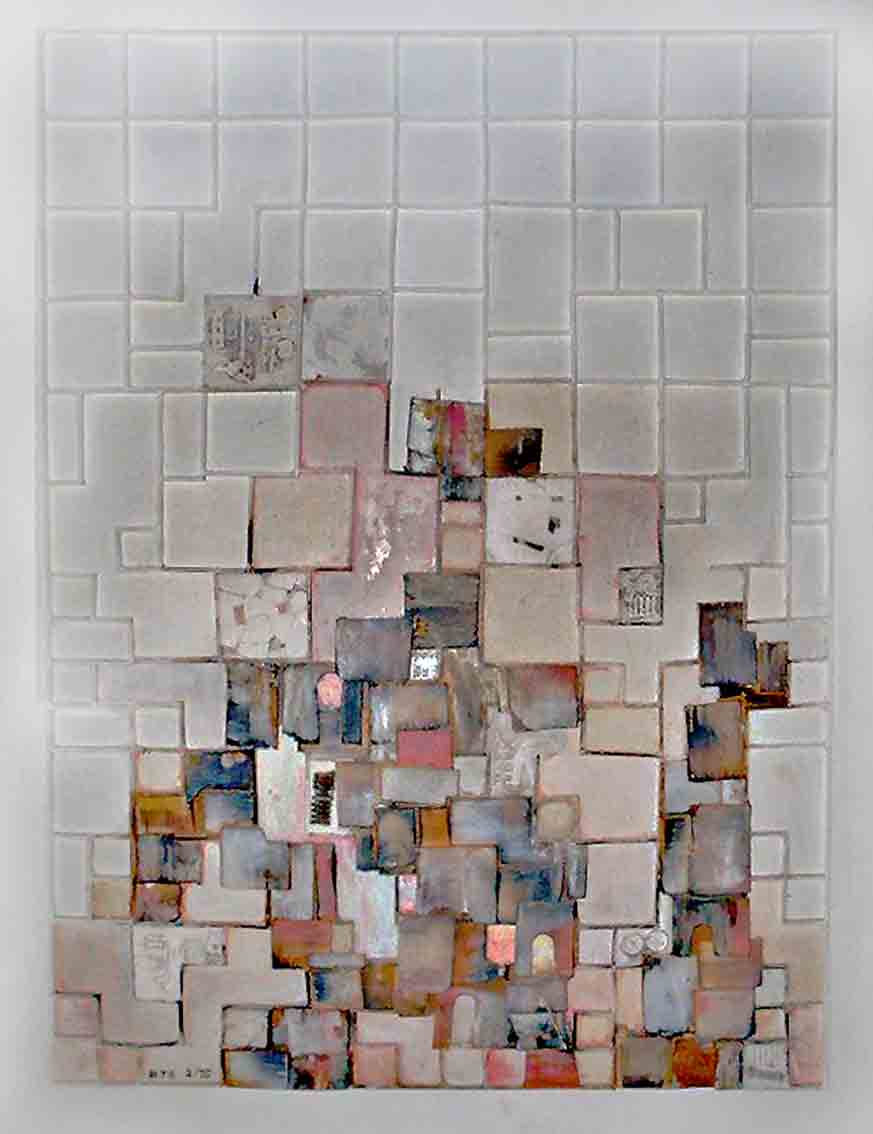 Large Relief Painting 1975 - In the collection of Roger and Maureen Furness of Ludlow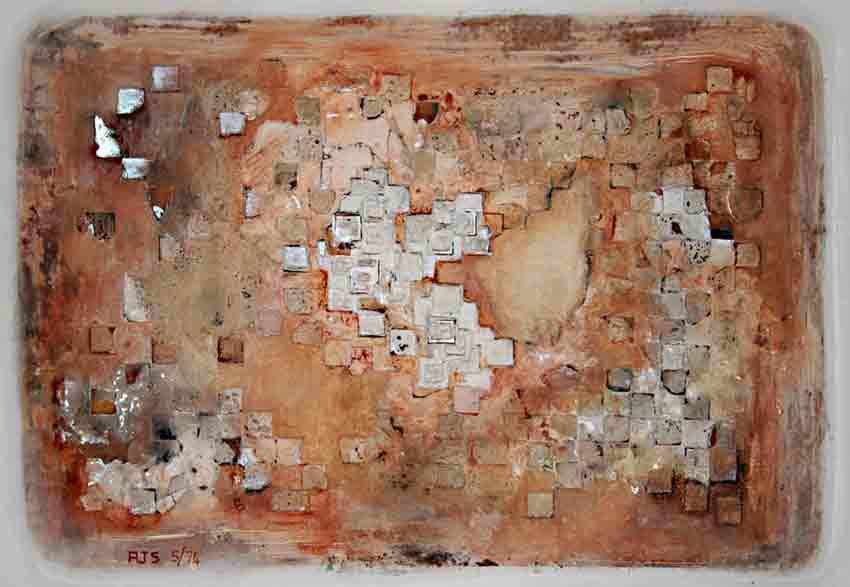 Pueblo Village - Large Painted Refief 1974